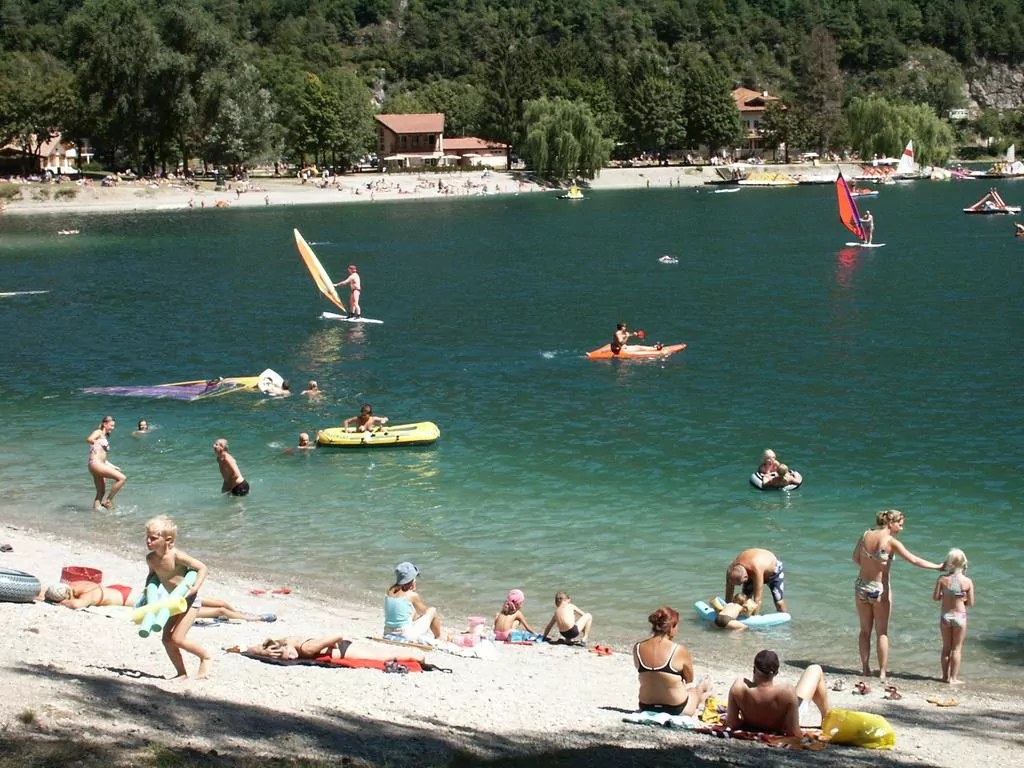 欢迎来到
Camping Al Lago Ledro
.
The Camping al Lago is situated on the shores of the Lake of Ledro one the clearest and most pleasant lakes in the whole Europe
;
the lake stays at
600
metres of altitude
,
in an unpulloted environment of unconparable beauty
.
The familiar management
(
the camping-side is run by Penner brothers
)
has been privileging cleanness and quietness for more than thirty years
.
The Camping Al Lago is an ideal spot to find quiet and to relax
,
with its nice beach where you can sunbathe and the lovely water where you can swim sail and wind-sur and with the playground for your children
;
all this is surrounded by green woods and nature
,
by blue water for wonderful fishing and easy paths for excursions
.
It's the right place for mountain-bikers
, 太;
they can find here particular and well marked journes
,
a very paradise of this sport both for simple amateurs and professionals
.
The camping-side is about half a kilometer far from the village
,
where you can get anything for leisure-time
;
tennis-court
,
bowls minigolf-links
,
horsemanship
,
life-routers
,
craf-rental
,
beach volley
.
In the camping-side office you are daily informed of the entertainment programs in the whole valley
,
from the music-concert to the village festivals and from the varians exhibitions to the balls
.
The managers also organize groups within the camping-side to take part in the different sports contests
.
The Camping Al Lago staff knows the English
,
Dutch and German language
. (
Camping Al Lago Ledro campings
).
Camping Al Lago
Via Alzer

7,

Pieve
Ledro
38067
TN
-
意大利
联系电话.
+39-0464.591250