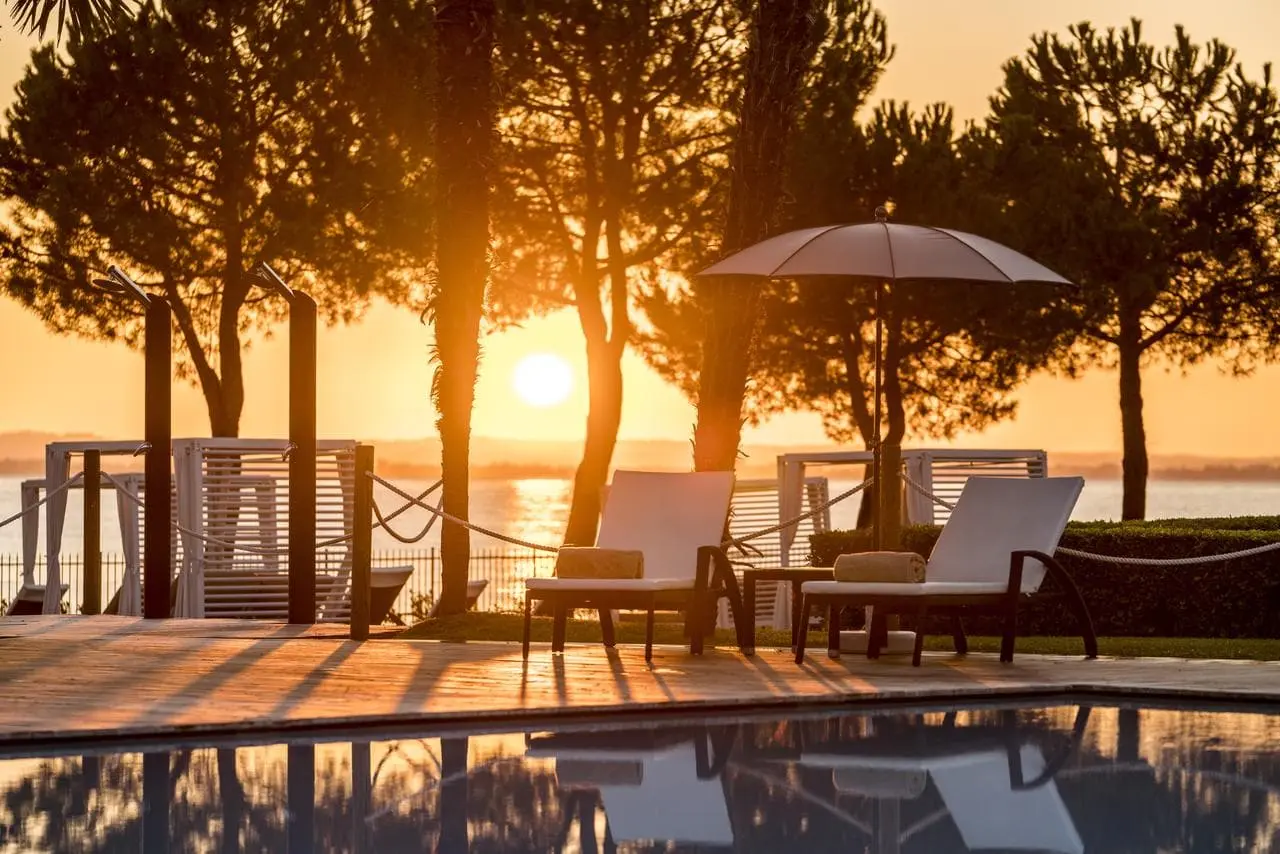 Offering a stunning lakeside position and surrounded by lush parkland
,
Splendido Bay Luxury Resort is set on the beautiful coast of Lake Garda
.
The property features a private beach equipped with sun loungers and sun umbrellas
.
Within easy reach of the bustling and historic cities of Verona
,
Brescia and Mantua
,
Splendido Bay Luxury Resort offers modern rooms and suites in an elegant area
.
Wellness facilities are available at the Splendido Bay Luxury Resort and include a heated indoor pool
,
fitness area
,
but also a sauna and a range of beauty treatments
.
In summer months you can swim in the outdoor pool and enjoy a cool drink at the beach bar
.
The three on-site restaurants propose quality cuisine accompanied by a selection of local and international wines
.
An international breakfast buffet including homemade pastries is offered every morning
.

Splendido Bay Luxury Spa Resort Stats