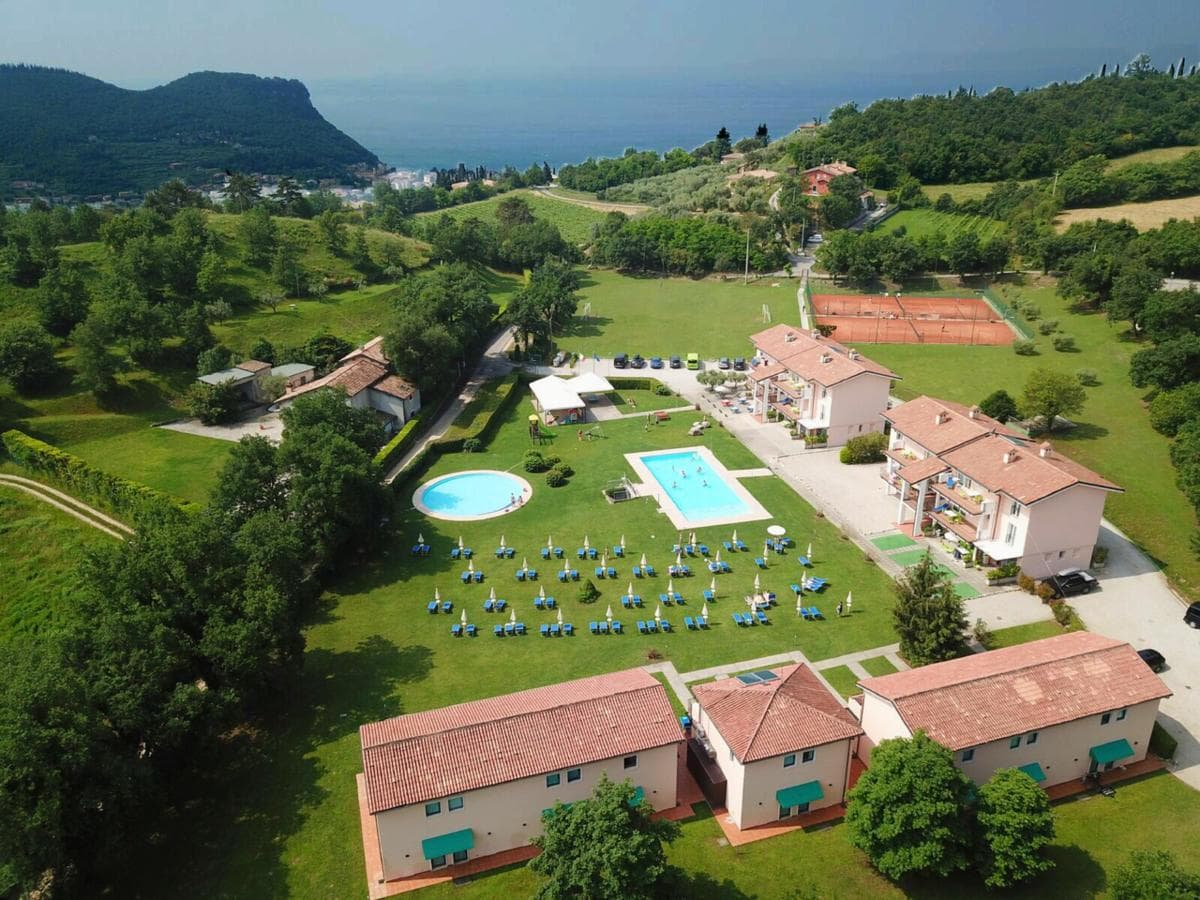 Set
2.5 km från stranden av Gardasjön,
the Bran & Denise offers self-catering apartments with a TV
.
This peaceful residence includes
2
outdoor pools
,
playground and
2 tennisbanor.
Apartments at Bran & Denise Residence are bright and modern
.
Each is fitted with an equipped kitchenette
,
and a comfortable lounge
.
All apartments boast a balcony or a terrace
. På förfrågan,
guests have access to a laundry room with ironing facilities
. Inbäddat i 2
hectares of private parkland
,
the apartments are a 5-minute walk from the village of Marciaga
.
You will find shops
,
restaurants and cafés in nearby Garda
.

Kli &

Denise Residence Stats