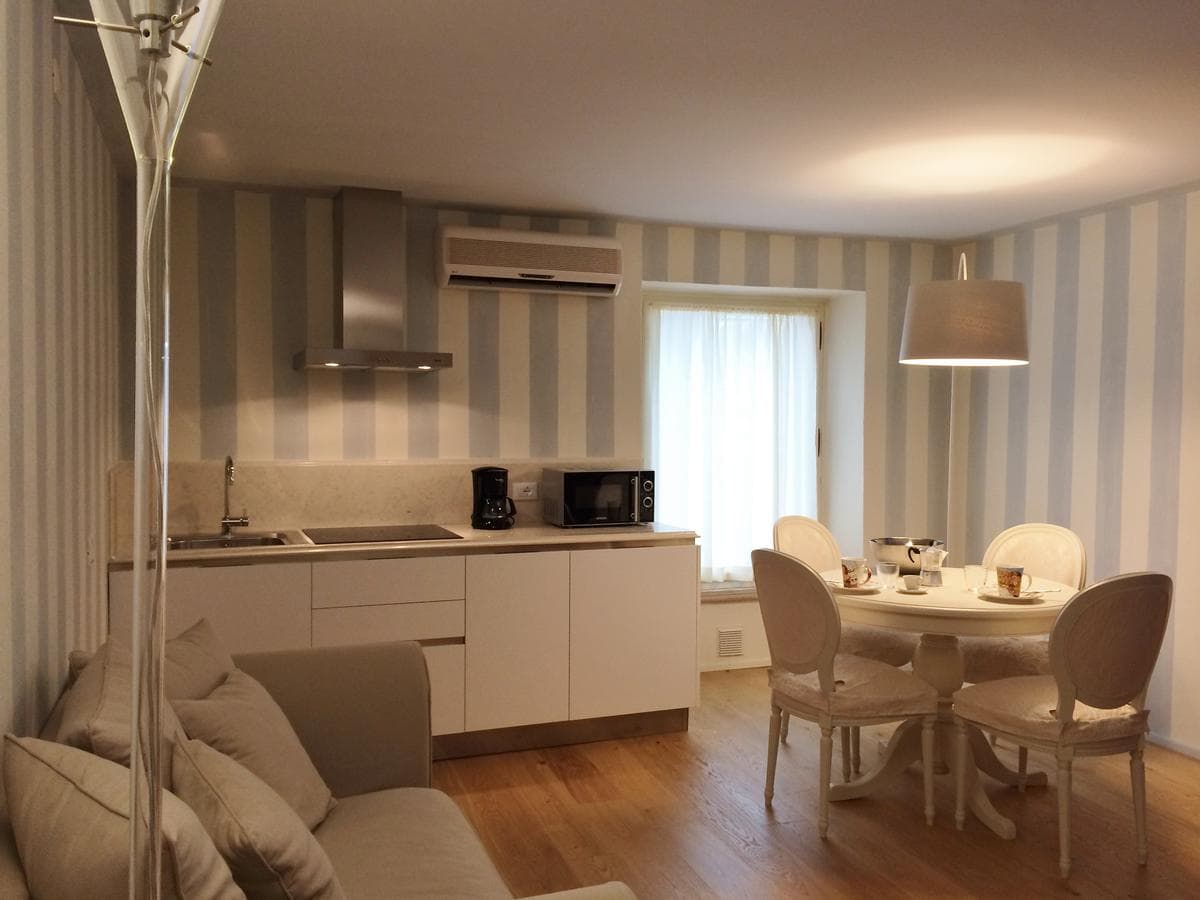 Pretura Apartments
3
Standard offers pet-friendly accommodation in Bardolino
, 1.4
km from Wine Museum and
2.7
km from The Olive Oil Museum
.
Free WiFi is provided throughout the property
.
There is a dining area and a kitchenette equipped with dishwasher
.
Towels and bed linen are offered at Pretura Apartments
3 štandardné. Najbližšie letisko je Verona Airport, 22 km od domu.
The private parking is located
400
m from the property
.

Rambaldi Apartments Stats