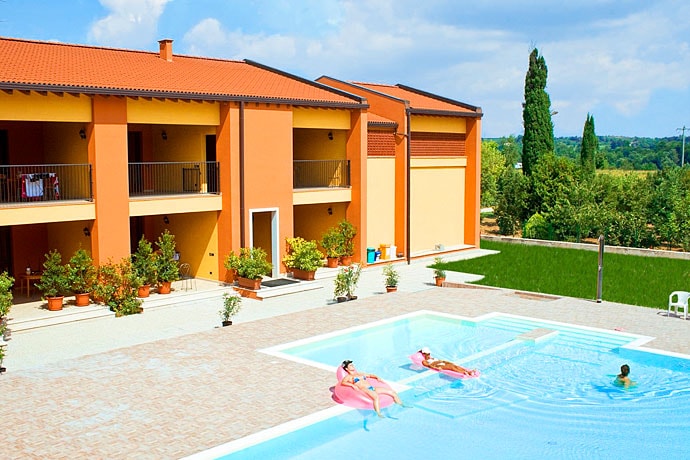 Welcome to Farm Holiday Ai Tre Fienili Ponti sul Mincio. The Agriturismo Ai Tre Fienili is a new structure positioned in a peaceful spot inside the Mincio Park. Its good position promotes movings towards the most important Garda parks (such as Gardaland, Caneva World, Sigurtà Garden) and art towns (such as Verona and Mantova). It is only 5 km from Garda Lake and near cycling track suitable for everybody (bikes are available for the gentle guests). The outside has to be finished partially. At the present the structure is composed by 6 flats, that is 3 tworooms (till 5 beds) and 3 threerooms (till 7/8 beds). All with kitchen and veranda fully furnished and indipendent. Outside a comfortable swimming pool suitable for adults and children is available, where you can delight in admiring a suggestive night chromiumtherapy performance. (Agriturismo Ai Tre Fienili Ponti sul Mincio farm holidays).

Agriturismo Ai Tre Fienili Stats
Agriturismo Ai Tre Fienili
Strada Monzambano 61
Ponti sul Mincio
46040
MN
-
Italy
Tel.
+39-0376.809626