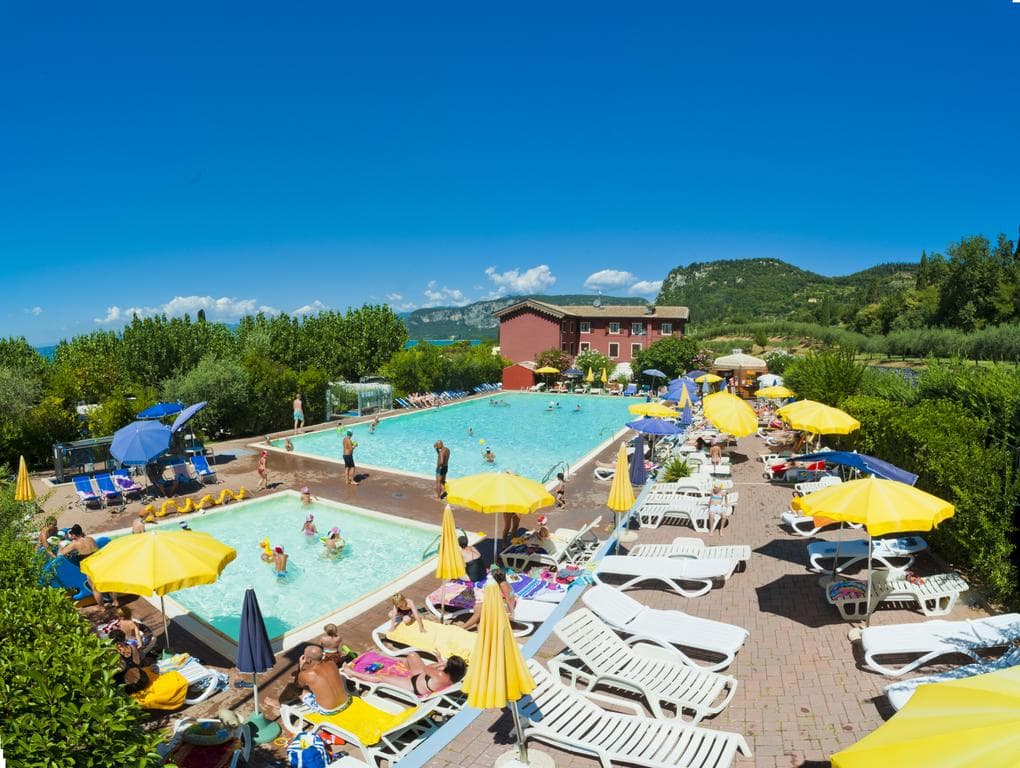 へようこそ!
Camping Serenella Bardolino
.
A tranquil family environment that sits in the uncontaminated nature of the Lake Garda hills
,
ideal for a relaxing vacation offering sports and health activities
.
Guests will appreciate its many internal services and structures
:
animation
, プール, レストラン, ピザ屋, バー, スーパーマーケット, ランドリー,
shaded car parking and game-room
.
And on the beach you can practice water-skiing or paraflying as well as take advantage of a convenient water-taxi service for excursions everywhere on the lake
. 施設:
we offer
,
in addition to large
,
fully equipped and shaded campsites
,
apartments with views of the lake
,
recently installed mobile homes
,
trailers with verandas and quaint little wooden bungalows
:
a variety of offerings to satisfy all tastes and needs
.
Swimmingpools
:
our pools are situated in a tranquil zone
,
immersed in the campground's gardens
.
This is the ideal site for an invigorating swim
,
fun-filled group games and an irreplaceable pastime for young people and children
,
who have their own pool
.
The bar is just a few steps away and an area equipped with umbrellas and deck chairs makes our pool zone particularly suited for relaxing and sunbathing
. スポーツ:
a team of sports animators will cheer up your holidays with windsurf classes
,
canoe excursions
,
aerobics and many other proposals
.
The campground also has the following facilities
:
the C.O.N.I
.
Federal Water Skiing Center with a school for beginners and for experts
;
a center where guests can try paraflying and a taxi-boat service for excursions to all points on the lake
. 活動:
our animators will fill your days with fun and friendliness
,
proposing beach tournaments and
,
especially for the younger set
,
games and entertainment
.
Evenings
,
on the other hand
,
will fly by to the rhythm of dancing and exhilarating spectacles
. サービス:
Camping Serenella facilities include internal parking
,
beach with lawn and shaded areas
,
private solarium dock made of wood
, レストラン, ピザ屋, バー, スーパーマーケット,
fruit and vegetable shop
,
laundries throughout the entire area and game room
. (
Camping Serenella Bardolino campings
).

Camping Serenella Stats