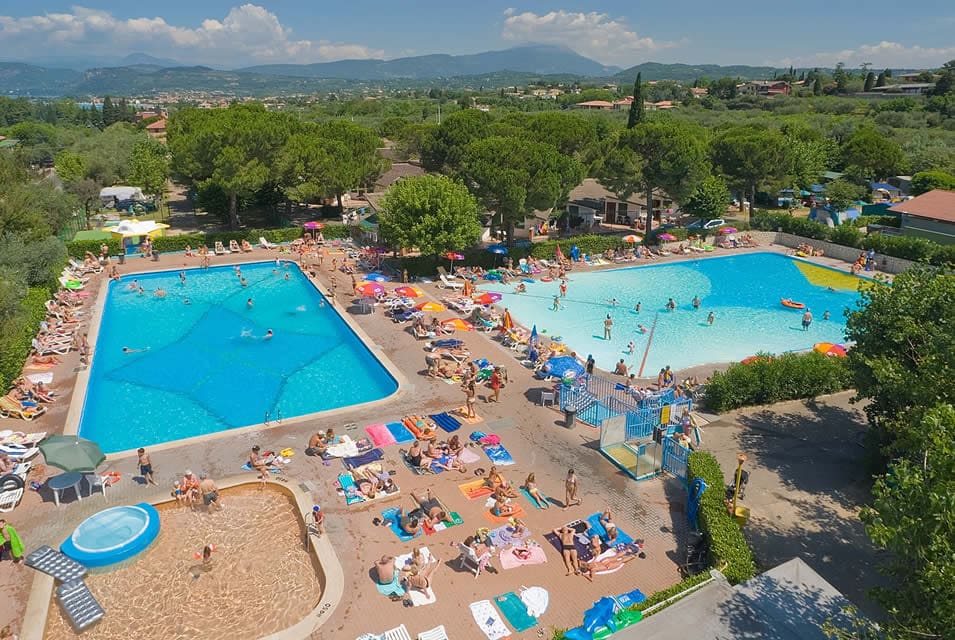 へようこそ!
Camping Cisano San Vito Bardolino
.
Directly on the lake with a beautiful view and a long private beach
:
ideal for restful holidays in a perfectly enchanting site
.
A swimming pool
, 遊び場, スーパーマーケット,
restaurant and shops make this perfect for families that enjoy peacefulness and
,
at the same time
,
amusements for everybody in the same campground
. 施設:
masonry cottages for
4/6 人,
fully-equipped mini-bungalows
,
spacious bungalows with two bedrooms and a large living room
,
trailers positioned in the shade of splendid trees
,
apartments immersed in the vegetation of a splendid park
.
These are the lodgings proposals offered by Camping Cisano San Vito
.
A complete offering where you can find and choose the solution that best suits your holidays
.
Swimming Pools
:
our pools are surrounded by gardens
,
with slides that invite you to dive in and have fun and with large areas equipped for sunbathing and relaxing
.
Our campground pools will become a focal point for you and
,
above all
,
for your children after the beach has satisfied your desire for Nature
. スポーツ:
there's never a dull moment with Camping Cisano's instructors/animators
.
You can select what you enjoy most
:
from tennis classes to windsurf schools
,
from swimming to aerobics
,
from volleyball tournaments to football tournaments
,
from water-skiing to canoeing
. 活動:
our team of animators continues with their amusement proposals all day long
,
involving children especially during the day and offering enjoyable dancing evenings
.
In this way they alternate amusing beach games with long and fun party evenings
. サービス:
comfort above all
.
You have practical and indispensable facilities so that all your wishes can become true
:
a really complete
,
amusing and relaxing vacation
.
Our supermarket
, ランドリー, バー,
carwash
,
postal service and currency exchange
, 新聞売り場, レストラン, 渦巻,
first aid station and children's playground facilities guarantee this result
. (
Camping Cisano San Vito Bardolino campings
).

Camping Cisano Stats