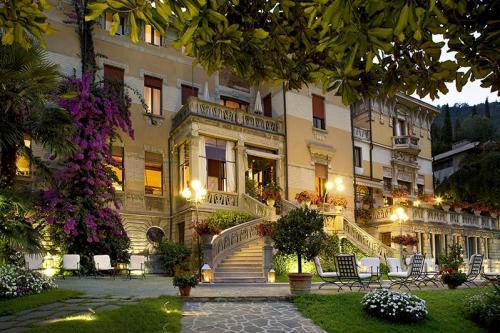 Hotel Laurin,
housed in a beautiful Art Nouveau style villa from the early 20th century
,
is located just
5
minutes' walk from Salo town centre on Lake Garda's waterfront
.
With spectacular lake views
,
Hotel Laurin offers a large outdoor swimming pool and the renowned Buon Ricordo restaurant
,
as well as extras like free WiFi internet access and free parking
.
Perfectly situated for your stay on Lake Garda
,
you can easily explore Salo's sights from the Laurin and the hotel is also close to public transport
,
with boats and buses leaving from nearby
.
A large variety of outdoor activities including water sports
,
mountain biking and walking can be carried out here and as a guest at the Laurin you will also enjoy special discounts at nearby golf clubs
.

Hotel Laurin Stats
Szolgáltatások és létesítmények