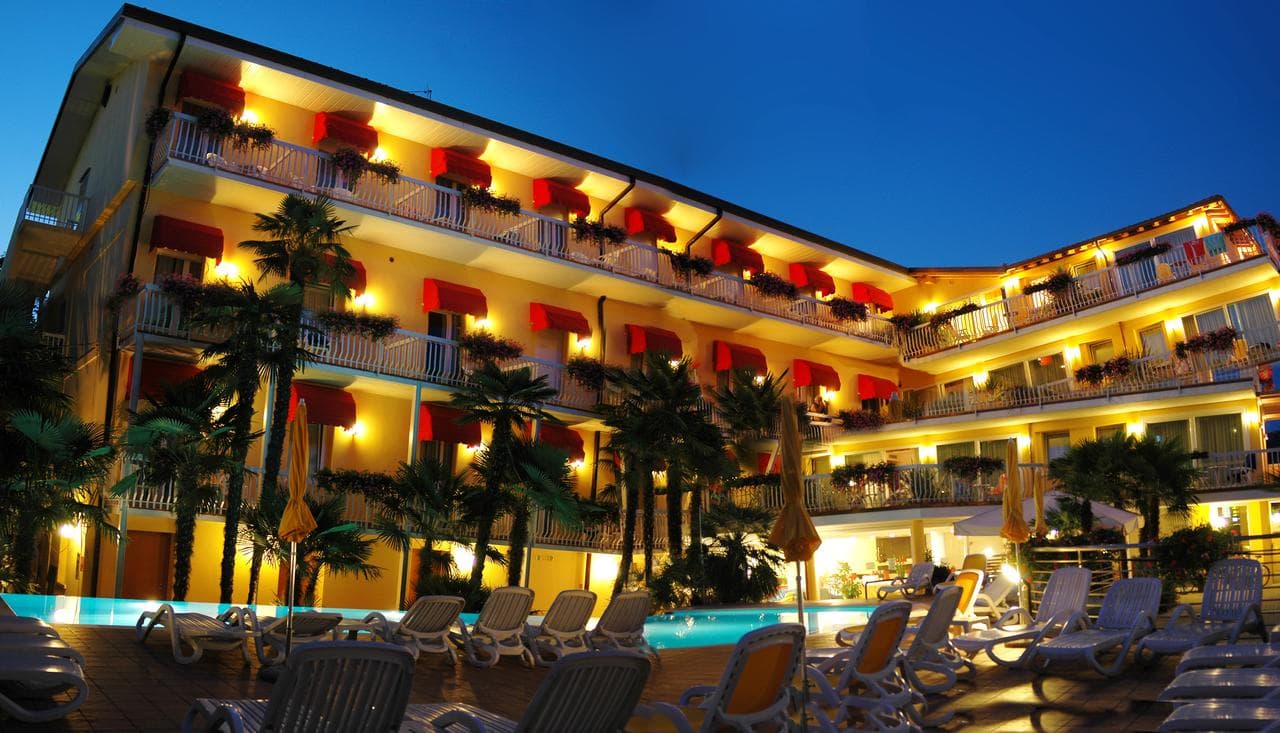 Hotel Capri is set in the town of Bardolino
,
a 2-minute walk from Lake Garda
.
It offers a swimming pool surrounded by palm trees
, ingyenes parkolás,
and rooms with balconies
.
You room features air conditioning
, műholdas TV, és minibárral.
Parking is free both at the open-air car park and a garage
, 250 m-re.
The Capri Hotel is ideally located for boat trips across the lake and cycling along the lake's shores
.
Nearby golf courses include Cà degli Ulivi and Golf Paradiso
, 15 és 20
minutes' drive away respectively
.

Hotel Capri Stats
Szolgáltatások és létesítmények