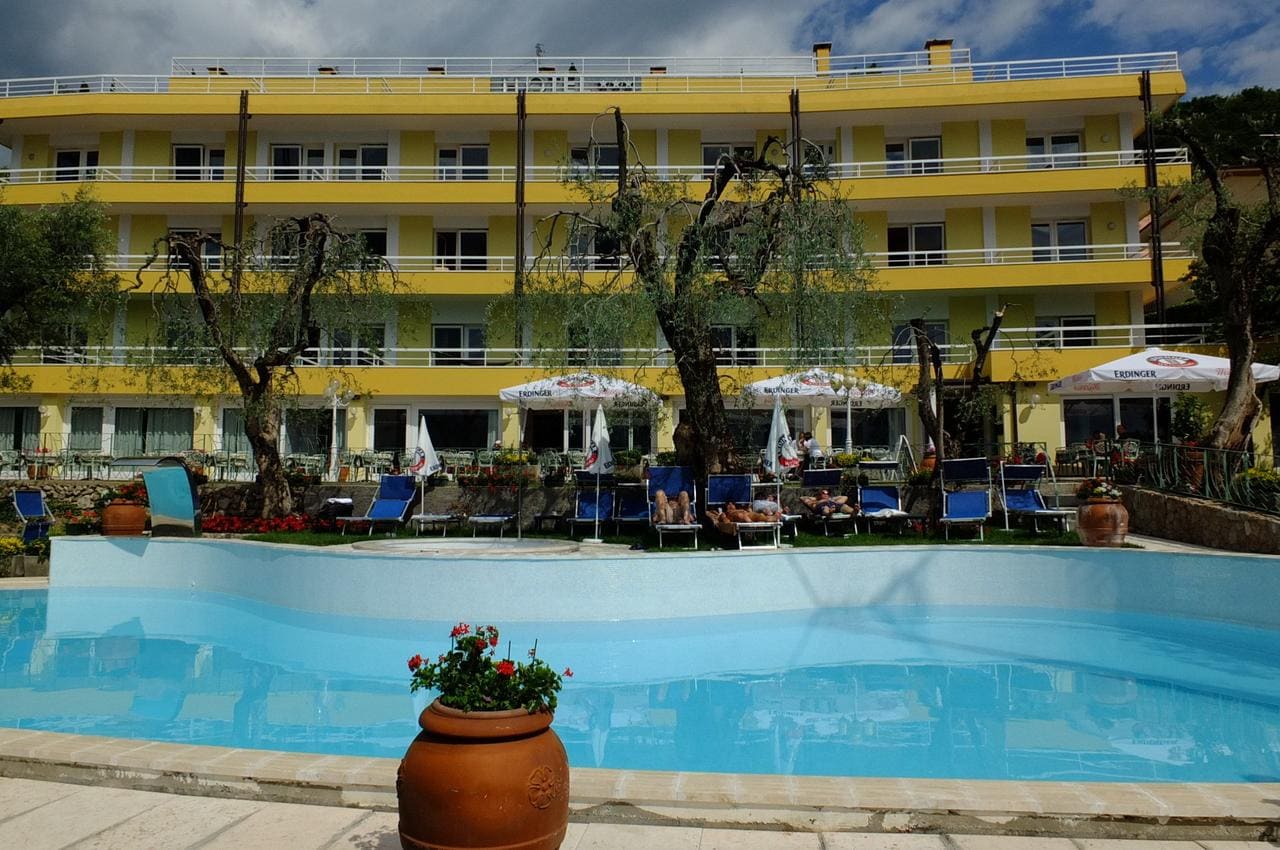 Juste 30
km from Verona and
1.5
km from the centre of Torri del Benaco
,
Hotel Internazionale is a modern structure set on the east coast of Lake Garda
.
At Hotel Internazionale you will be within a
2
km radius of the famous Scalinger Castle and Torri del Benaco harbour
.
Connected to the city centre by a convenient footpath
,
the hotel offers a lakeside location where you can relax on panoramic pebble beaches
, juste 20 m.
You can admire the stunning views from panoramic balconies and each room offers modern conveniences
.
On the opposite shore from Salò
,
Hotel Internazionale features
98
rooms distributed in
3
separate buildings
.
The rich surroundings include a wonderful swimming pool
,
a large rich garden and free parking.During the busy tourist season
,
there is even a minibus
,
available at an additional cost
,
that will take you to the centre of Torri del Benaco
.

Hotel Internazionale Stats
SERVICES ET INSTALLATIONS