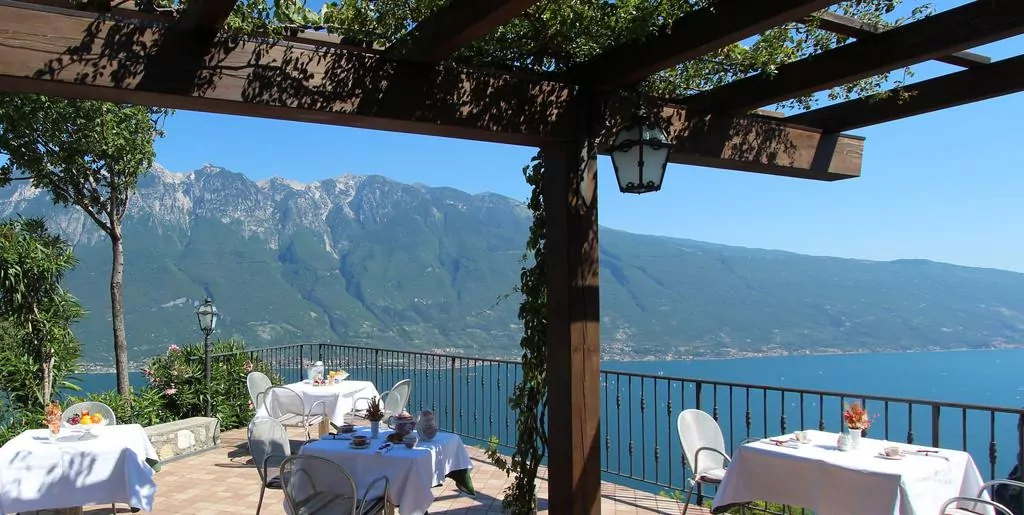 Bienvenido a
Hotel Villa Selene Tremosine
.
Hotel Villa Selene is situated high over Lake Garda in rutal idyll remote from the popular holiday destination Tremosine
.
Villa Selene
,
managed by the Ghidotti Family since
1967,
is situated close to Pregasio in the community of Tremosine
.
Situated at a height of
400
metres within the Alto Garda Bresciano national park
,
Villa Selene offers you an unforgettable view over the Lake Garda
.
In this impressive unspoilt countryside you will find the ideal environment for a relaxing holiday in absolute peace and quiet with the freedom to do what you wish
. los 11
individually arranged rooms are fully modernised and fitted with a mini-bar
, Televisión,
with satellite reception
, radio, teléfono, seguro,
whirlpool bath and have a panorama balcony
.
The Hotel Villa Selene also has a sauna and solarium
.
The countryside of Tremosine offers numerous and distinctly different landscape attractions
,
making it ideally suitable for rambling
,
hiking
,
mountain-biking
, navegación, windsurf,
horse riding and cultural excursions
.
Our guests also have available an extensive garden
,
a car park
,
a reading room
,
a house bar and a wonderful panorama terrace
.
Our breakfast buffet is available to you until
12
a.m
. (
Hotel Villa Selene Tremosine hotels
).

Hotel Villa Selene Stats
Hotel Villa Selene
Via Lò

1 -

Pregasio
Tremosine
25010
BS
-
Italia
tel.
+39-0365.953036
Servicios e instalaciones